Nicholas Daley founded his menswear label in 2015 and has gone on to grow a successful international brand.
Unpacking the importance of the studio as a site of exploration and creative endeavour, this exhibition reveals the characters and collaborations with Scottish heritage brands which energise Nicholas, the importance of his Jamaican-Scottish heritage and the influence of music in his approach to fashion.
The original objects on display from his studio, based in Tottenham in London, provide an insight into the inspirational prompts and rigorous research that make up his process of creating each collection. A specially commissioned film explores his personal take on these themes in more depth, while a curated playlist and fashion show footage offers a glimpse into his world.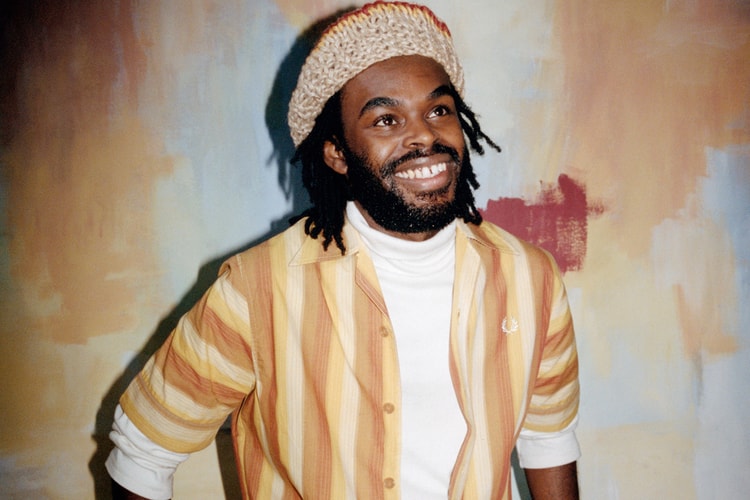 FRED PERRY X NICHOLAS DALEY
A mutual interest in the intertwining of contemporary culture and traditional craftsmanship brings Fred Perry and Nicholas Daley together to create a collection celebrating counterculture.
Both celebrate the various British subcultures which have existed in Britain, and simultaneously explore their intertwined connection with music and fashion. Together, our strong links between like-minded collaborators cross paths on many occasions.
The debut collection is based on the continuation of the SLYGO story, Nicholas' homage to his family's role in the emergence of the reggae sound system culture in Britain. SLYGO takes its name from Nicholas' father's DJ alias and draws direct inspiration from his parents' club night known as the Reggae Klub which ran from 1978-1982 in and around Scotland.